Vampire Breast Lift
Vampire Breast Lift®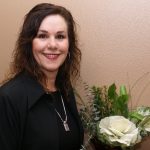 Only certified and licensed practitioners can perform the Vampire Breast Lift®. Dr. Rubio is licensed and experienced in the procedure and provides industry-leading approaches.
---
Several Reasons To Consider The Vampire Breast Lift® Procedure:
Wrinkling or dehydrated skin around the cleavage area.
Decreased sensitivity due to Breast Feeding, Aging, or Surgery Related After-Affects.
Breasts are beginning to droop or collapse.
Discoloration of the breasts due to constriction of blood flow.
Changes in Nipple shaping and inverting.


---
Rejuvenate your Breasts, using your blood. The Vampire Breast lift will not dramatically increase your cup size, but it will give them a younger appearance and increase blood flow which reduces any discoloration. Additionally, the benefits last up to 2 years! The procedure is painless and easy, unlike the surgical approach. For quality and lasting results, contact us today!